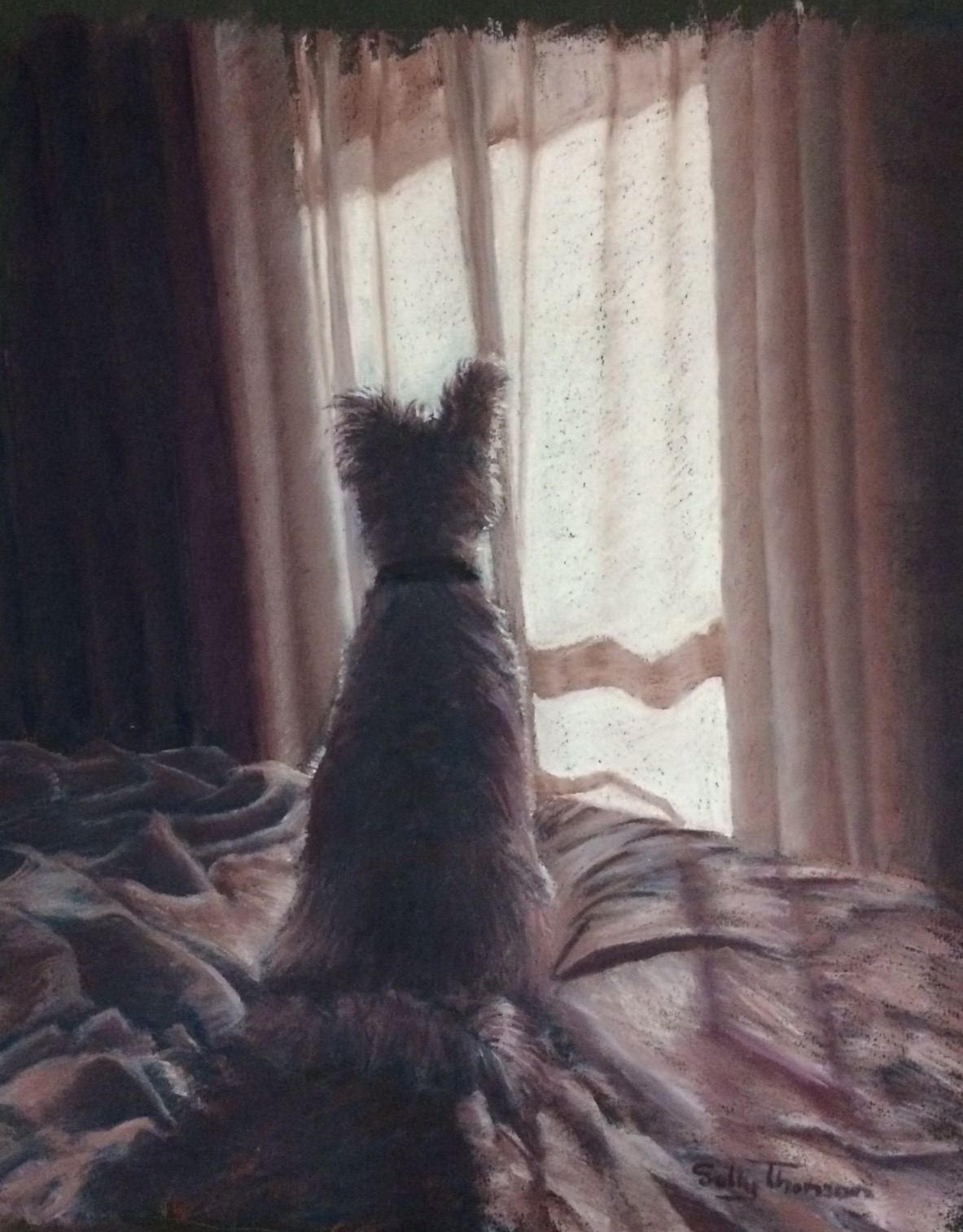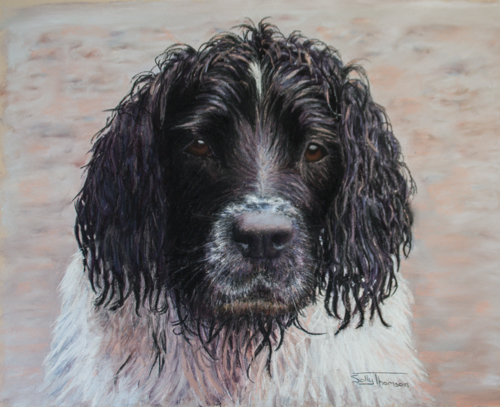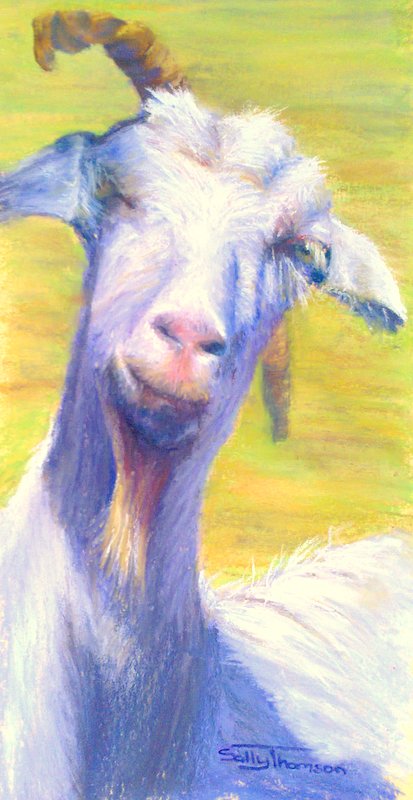 Portrait commissions
I welcome and enjoy portrait commissions. Many of my works are of love pets including dogs, cats and horses. Of course I do people too. Please feel free to contact me about your portrait.
Frequently asked questions
What do I need to provide?
There are two way to go about this. If your animal is local, I can come and see it and take photos. Alternatively, you can provide me with your own photos. This is what I will need:
A few photos, some of which exemplify the animal's individual personality.
One or more of the photos must show the animal in accurate colours in natural light. Generally photos taken with a flash will not provide this.
What will it cost?
The price will depend on the size and complexity of the portrait. Sizes range from A4 at the very smallest up to approximately 600x430mm or more. Prices are commonly in the range $250 to $500. Prices are agreed prior to commencing the commission.
How long will it take?
Time taken to complete a commission will depend on a number of factors including workload and the nature of the portrait. Typical times are 2 to 6 weeks.
What about framing?
Portraits are completed in an unframed state. It is essential that pastel work is professionally framed behind glass for its protection. After completion, I can work with you to recommend the best framing solution for your new portrait.
Can the portrait be sent to me?
Yes. Unframed portraits can be sent either flat-packed if a small portrait, or rolled in a document tube if larger. I recommend that you get a professional framer to open and handle the package when you receive it in order to minimise the risk of damage.